Nutritious meals are planned and prepared by a paid professional chef and delivered to your home. Payment of $6/day is requested but no one is turned away for lack of ability to pay. Each day, you will receive a light meal and a main meal.
You may choose from the following delivery plans: (Please mention if you are diabetic)
5 days/week (Monday through Friday)
3 days/week (Monday, Wednesday, and Friday)
2 days/week (Tuesday and Thursday)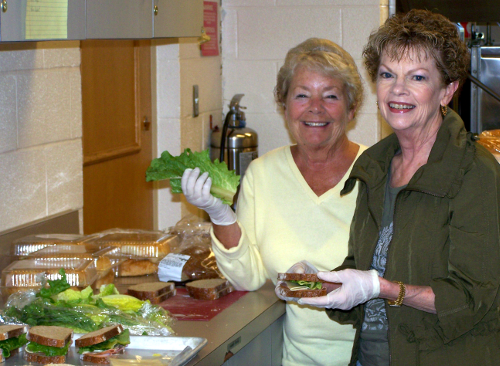 There are no deliveries on Saturdays, Sundays, and the following holidays; New Years Day, Memorial Day, Independence Day, Labor Day, Thanksgiving Day, day after Thanksgiving, and Christmas Day.
Client meal payments can be sent by mail to the address below:
Chagrin Falls Meals-On-Wheels, Inc.
P.O. Box 23497
Chagrin Falls, OH 44023
If you would like to pay for meal payments online, please click on the Donate button below and after making the payment use the Special Instruction Box to type in "Client meal payment for (Insert Name of Client)".
Apply to be a Client
(You will be contacted by Meals-On-Wheels)