Chagrin Falls MOw Earns Guidestar Platinum Seal 
Chagrin Falls Meals-On-Wheels is very excited to earn the GuideStar Platinum Seal, the highest designation for a non-profit organization.  GuideStar (now part of a new organization called Candid) is the world's largest source of information on non-profit organizations.  They provide up to date data on 2.7 millions non-profits to donors and grant-makers.   Click here to visit our profile on GuideStar.
MOW Awarded Non-Profit of the Year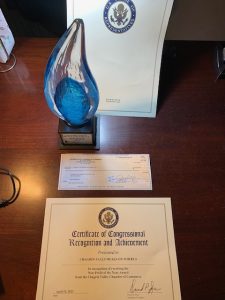 The Chagrin Valley Chamber of Commerce (CVCC) named Chagrin Valley Meals-On-Wheels (MOW) the Non-Profit Organization of the Year at their annual banquet on April 19, 2023.  MOW's President, Owen Foster gratefully accepted the award stating "On behalf of our clients and volunteers, I want to sincerely thank CVCC for selecting us as winner of this prestigious award.  Your generous grant will go to work immediately to help fund the gap between the amount clients are able to pay and the rising cost of food and supplies."  
About Meals-On-Wheels, Inc.
In 2020, Chagrin Falls Meals-On-Wheels delivered almost 10,000 meals to neighbors in our community unable to shop and/or prepare adequate meals for themselves. We are a local non-profit 501(c)(3). Our meal-delivery service provides nutritionally balanced meals at a very reasonable price to those in need wishing to remain independent and live in their own home in Auburn, Bainbridge, Bentleyville, Chagrin Falls, Newbury, Russell, and South Russell.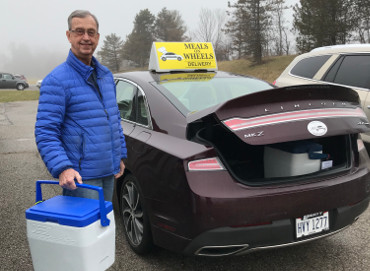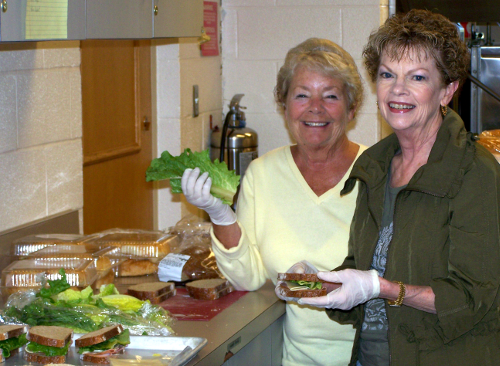 Apply For Meal Services
Nutritious meals are planned and prepared by a paid professional chef and a team of kitchen volunteers Monday through Friday. Meals are delivered to your home by our caring volunteers.
Donations
Chagrin Falls Meals-On-Wheels, Inc. relies solely on the support of our community for income and volunteers. Your donations are very important to us. To submit donations electronically or by mail you can click on the donations link.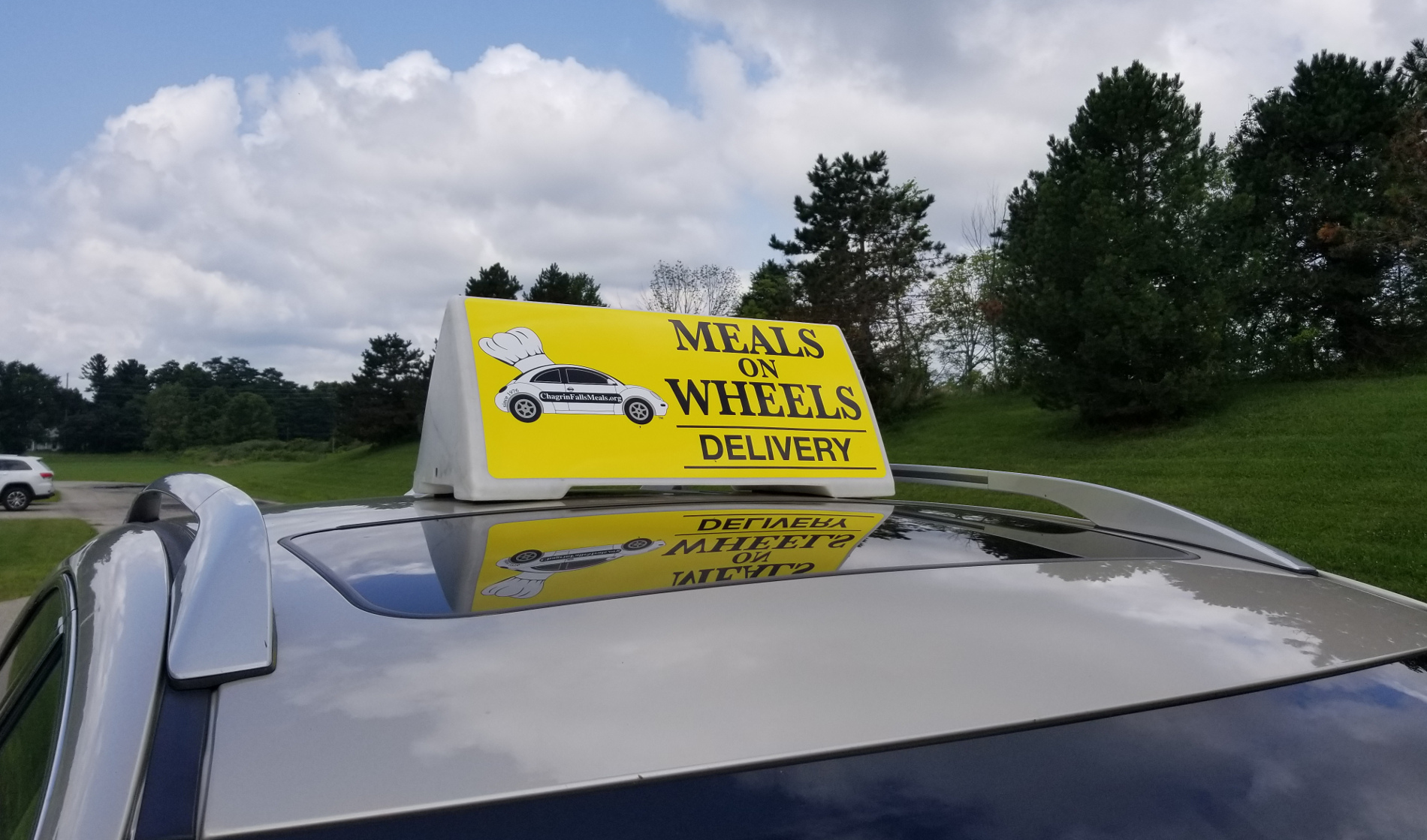 Volunteer Opportunities
Looking to volunteer at Chagrin Falls Meals-On-Wheels? We have opportunities to work with our friendly volunteers in the kitchen or you can help driving meals to our recipients. Learn more by selecting the button below.
Contact
Phone
Email
Address
P.O. Box 23497
Chagrin Falls, OH 44023